Some Elements of the Protestant Reformation
Grounded in a affirmation that the Bible is the primary authority for faith and practice, more so than the traditions of the church and/or personal revelations thought to be from the Holy Spirit. The Scriptures judge both tradition and relational claims…
Some Thoughts Regarding Church Life
Expectations of Members and the Community for your church:
1. Hope-encouragement
2. Deliverance–addictions, guilt, Satanic attack and depression
3. Understanding, acceptance, and love…
Proposal for a Series of Workshops for New Ministers 2010 and Beyond
I hope that we can launch this on Saturday morning of the retreat in January and continue with one a month through 2010 and beyond. Help me pick the first 12…
A History of Pickens Baptist Association
The heritage of the Pickens Association is a proud one. Founded in 1835, it weathered three crises early in its lifeBit decided to be missionary (not anti-missionary) and cooperative (not anti-board) and lost several churches to the Primitive or high Calvinist Baptists. It decided to be moderately Calvinistic and lost a church and some members to the Freewill Baptists.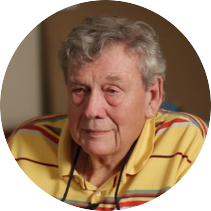 Dr. Gary Farley was the Director of Missions for the Pickens Baptist Association (1997-2017). From 1984 to 1997 he worked at the Home Mission Board in the Rural Church Program of the Southern Baptist Convention. In that role he published many articles pertaining to rural church and community life. Many of these articles have been collected here as a small library. We invite you to freely distribute these materials under a Creative Commons Attribution 4.0 International License.