The Doctrine of God
The Doctrine of God is addressed to a specific audience. It is for you and other believers who are interested in rounding out your knowledge of and relationship with the God you worship. In your regular Bible study you probably have learned about one characteristic of God and then another. This may be your first opportunity to consider at one time all about who God is, what he does, and what he wills.
The Doctrine of Man
For more than a century the traditional understanding of the biblical statement about the origin of man has been under attack. Archaeologists have found evidence of mankind's existence far earlier than had been thought possible by using the biblical chronology. Critics have cited similarities between the biblical and the Babylonian accounts of creation. Other claim to find two distinct accounts of creation in Genesis (1:1 to 2:3 and 2:4-25).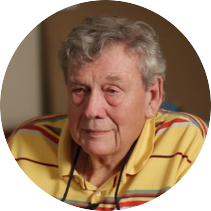 Dr. Gary Farley was the Director of Missions for the Pickens Baptist Association (1997-2017). From 1984 to 1997 he worked at the Home Mission Board in the Rural Church Program of the Southern Baptist Convention. In that role he published many articles pertaining to rural church and community life. Many of these articles have been collected here as a small library. We invite you to freely distribute these materials under a Creative Commons Attribution 4.0 International License.